COVID-19 Updates
Child Safeguard has responded promptly to the current COVID-19 public health emergency to ensure our staff are safe, and that we can continue to support our clients.
We have established continuity measures which are now in place. Our client's projects will continue with little disruption.
Child Safeguard has acted early to implement recommended health measures, including all staff working from home.
Our Managing Director Marco Blanco states:
"We want to assure our clients that we have implemented measures to ensure that our work for you continues.

We strongly recommend that our partners follow ongoing advice from the Australian Department of Health.

We recognise that at this moment, children and young people can be scared & confused. We will be providing regular updates with useful information and resources that aim to help you communicate child friendly & child safe messages in response to COVID19.

Stay safe and should you have any queries, please contact us."

---
Talking to Children About COVID-19
With recent news and media coverage about the Coronavirus (COVID-19) it is normal for both adults and children to feel confused and overwhelmed at this time.
Parents, guardians and child-related organisations may be wondering how best to communicate with children about COVID-19 in order to reduce worry and distress.
We have included some links to resources below that may be useful:
---
Awards
Winner of the Acquisition International Legal Award!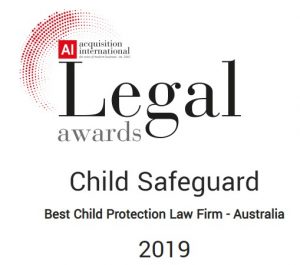 Child Safeguard is proud to announce that we have been named the Best Child Protection Law Firm in Australia as part of the Acquisition International Legal Awards. The Legal Awards are designed to reward parties based on their excellence demonstrated in the legal industry.
Managing Partner, Marco Blanco, made the following statement:
"Child Safeguard is extremely proud to receive this international award and be recognised as the best child protection law firm in Australia.

Child Safeguard has had a huge impact in preventing harm to children and young people and keeping them safe. Our work with our clients has improved protective measures for hundreds of thousands of children and young people across Australia and other parts of the world."
A big thank you to AI and our congratulations to the other award recipients!
---
Partnerships
Launch of Child Safe Training Hub with World Wide Swim School
We are excited at Child Safeguard to announce our partnership with the World Wide Swim School to provide online Child Safe Training for the aquatics industry.  Listen to Laurie Lawrence and Marco Blanco speak to you about our partnership https://youtu.be/Rc5WxH4vu7w.
The World Wide Swim School is the leading online swimming training resource for parents, coaches, teachers and swim schools, developed by Olympic Gold Medal and World Champion Swim coach, and former Australian Rugby Union Representative, Laurie Lawrence.
Known for being Australia's water safety guru, Laurie developed the World Wide Swim School in order to educate children, parents and the swimming industry about safe water practices and to improve swimming standards on an international scale.
Child Safeguard is an award-winning firm that helps organisations prevent harm to children and keep them safer. Child Safeguard provides legal, training, and audit advice to organisations to build a Child Safe Organisation and implement Best Practice in Child Safety.
---
National Child Protection Week – Child Safe Forum with ASSA
Child Safeguard was thrilled to facilitate a fantastic Child Safe Forum on
Thursday 10 September in collaboration with the Australian Swim Schools Association to celebrate the 30 year anniversary of National Child Protection Week!
The theme for 2020 is 'Putting Children First'. Our presentation discussed why Swim Schools should put children first, the benefits to children and organisations of putting children first and strategies to put children first.
Our incredible panellists included Nicki Johnson of Advantage Aquatics, Tom Mills of City Venue Management, and Cameron Speechley of Rackley Swimming.
They provided invaluable insights into how Swim Schools can effectively engage with children and young people, meet the needs of diverse groups of children, support staff through training, and create a culture that keeps children safe and developing critical water safety skills.
---
Aquatics and Recreation Institute Board 2020
We are proud to announce that our Managing Director, Marco Blanco, has
been elected as a board member for Aquatic and Recreation Institute NSW.
Marco stated:
"I would firstly like to acknowledge the immense contributions made by the departing board members Stan Wall, Matt Griffith and Roz Neville. Thank you.

I am excited and look forward to working alongside Colin Kane, Andrew Beamer, Stuart Crane, Jared Wilson, Simone Egan, Nicole Edsall and Louise Magee in the achievement of ARI's goals over the next 2 years, and leading the industry through incredible challenging times."
---
Child Safeguard – Proud Preferred Supplier for ASSA Members
Child Safeguard is now a proud Preferred Supplier of Child Safe services for Australian Swim
Schools Association (ASSA). ASSA is the Peak Industry Body for Swim Schools in Australia.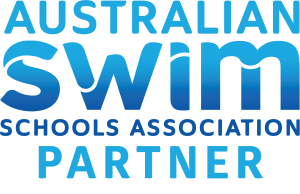 This partnership combines ASSA's expertise and network within the Aquatic Industry with Child Safeguard's own consultancy expertise.
Child Safeguard is excited to be partnering with ASSA to help Aquatic Organisations implement Child Safe Practices and keep children safer.
Marco Blanco, Managing Director, stated:
"Child Safeguard is delighted and looking forward to working with ASSA to ensure it is a leader as a peak industry body regarding child safe practices and helping its member swim schools with vital compliance matters as they head towards world best practice."
---
Child Safeguard in the Media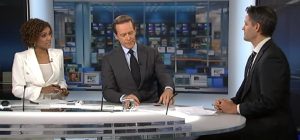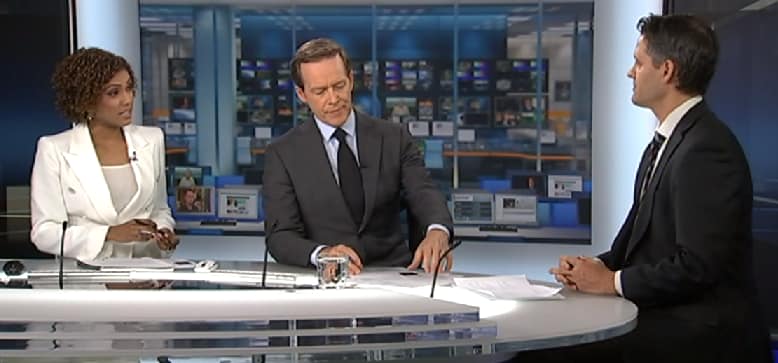 Child Safeguard are leading experts in child safeguarding and are media commentators.
Child Safeguard has regularly featured in the media, including ABC News, 2GB Radio, the Sydney Morning Herald, and on News.com.au to provide expert commentary regarding child protection and child safeguarding issues.
For media enquires, please contact us on (02) 9252 3198
---
Marco Blanco Appeared on ABC News to Discuss the National Redress Scheme
1 July 2020
Our Managing Director Marco Blanco appeared on ABC News and spoke with Karina Carvalho to discuss the National Redress Scheme and in particular the failure of institutions to sign up.
Marco stated in the interview:
"There is no legitimate reason for organisations to have failed to sign up to the redress scheme by now"
Child Safeguard strongly encourages institutions that have not signed up yet, to do so urgently. Survivors of institutional abuse are tragically dying as they wait for redress.
---
News
NSW Department of Education Launches Investigation into Alleged Lockable 'Sensory Room' at Sydney School
27 November 2020
The NSW Department of Education has stood aside the principal of Penshurst West Public School as it investigates whether any autistic children were placed in a lockable 'sensory room'. The investigation was prompted by concerns from parents. A mother whose seven year old son attends Penshurst West Public School, said that she raised concerns with the school's principal after another student reported seeing her son being placed in the alleged lockable room.
Find more information here
---
Sydney Mothers Awarded $2 Million in Landmark Civil Child Abuse Case
24 November 2020
Two mothers have been awarded $2 million in damages in a landmark civil case they brought against a family-owned childcare centre. The women launched a civil case against Footprints Childcare Centre after an 18 month police investigation into Rodney Raymond Bird resulted in all criminal charges being dropped. Bird had volunteered at Footprints Childcare Centre in Sydney's South where the women's daughters attended and was also part owner of the centre. Acting Justice Schmidt concluded that Bird had most probably touched the girls inappropriately and that the centre was liable.
Read more here
---
Department of Education and Training Victoria Launches Investigation into Mallacoota College After Sex Doll Incident on Muck Up Day
20 November 2020
The Department of Education and Training Victoria has appointed an external law firm to investigate the end of year celebrations of Mallacoota College. It is alleged that a student brought a female sex doll to the school which has both primary and secondary students. Several teachers, including the school's principal, were seen by students with the doll during the school's lunch break. The school's principal has taken leave and an external acting principal has been appointed.
For more information, click here
---
16 Children at NSW Mid-North Coast Childcare Centre Allegedly Sexually Abused
11 November 2020
An investigation by the Australian Federal Police into a major online paedophile network has found that 16 children from one NSW Mid-North Coast childcare centre were allegedly sexually abused by a former worker. A total of 46 children were alleged to have been abused in connection with the network. The Australian Federal Police and NSW Police have arrested 14 men who are facing a total of 828 charges for child abuse offences. The offenders are accused of producing and sharing child abuse material to a wide-reaching online network in Australia and overseas.
Read more here
---
Former Trinity College Teachers Found Guilty of Failing to Report Suspected Child Sexual Abuse
4 November 2020
Two former teachers at Trinity College in Perth have been found guilty of failing to report the suspected child sexual abuse of a student in their care while on a school rugby trip to Japan. The teachers were both fined $1,200 and given spent convictions. They are believed to be the first people to be convicted under Western Australia's mandatory reporting laws. Both men have lost their jobs at Trinity College as a result of the incident.
Find more information here
---
Mosman Swim Instructor Kyle Daniels Faces Trial Over Allegations of Child Sexual Abuse
28 October 2020
Former swim instructor Kyle Daniels is facing trial in the NSW District Court over 26 charges related to his time at Mosman Swim Centre in 2018 and 2019. Nine girls aged 5-10 years old have accused Daniels of abusing them during lessons.
The trial began in the NSW District Court on 26 October 2020. However, the next day the jury panel was discharged. The reasons for the discharge cannot be published for legal reasons.
The trial is set to span over a five-week period and evidence is expected to be heard from numerous people including each of the nine girls and their parents.
For more information, click here
---
Office of the Children's Guardian to Regulate the Child Safe Standards
The Office of the Children's Guardian will be regulating the implementation of the Child Safe Standards by organisations across NSW. As the central regulator for the Child Safe Standards, the Office of the Children's Guardian will support organisations to build their capacity to meet the standards through a genuine commitment to child safe culture and practice.
You can find more information here
---
Children's Legal Issues Committee 2020
Marco Blanco, Managing Director of Child Safeguard, has been appointed to the NSW Law Society's Children's Legal Issues Committee 2020. The Committee represents the Law Society in relation to child rights in the civil and criminal jurisdictions. The Committee discusses and advocates key child-related issues including Indigenous children in the legal system, children as victims of domestic violence, and Care and Protection issues.
Congratulations Marco! Child Safeguard is looking forward to reading about the Committee's achievements in 2020.
---
Independent Review of Gymnastics in Australia
28 September 2020
Gymnastics Australia has called on the Australian Human Rights Commission (AHRC) to conduct an independent investigation of the national governing body and the culture of sport. The AHRC commenced public consultation for its Independent Review of gymnastics on 22 September 2020. The Review will build an understanding of the sport's culture and identify systemic issues impacting upon athlete experience and barriers to reporting misconduct and abuse. The AHRC is scheduled to deliver findings in early 2021.
For more information click here
---
Child Safeguard Facebook Page
Keep updated on all the latest Child Protection news on our Facebook page.

Information Brochure
Please download a copy of our 2017 Brochure:
Download: Child Safeguard Brochure