Child Safeguard in the Media
Legislative Loopholes in Child Protection Reporting
In light of the recent child sexual abuse allegations against Mosman swimming instructor, Kyle Daniels, Child Safeguard's Managing Director, Marco Blanco, appeared on various media outlets to discuss the legislative loopholes in child protection reporting.
25 March 2019
Marco Blanco featured in a Sydney Morning Herald article which discussed how Mosman Swim Centre may not have had certain child protection reporting obligations. The article discussed how contractors operating a facility on behalf of a council, such as Mosman Swim Centre, are not subject to Mandatory Reporting or the NSW Ombudsman Reportable Conduct Scheme.
The Mosman swim centre received a complaint against Kyle Daniels in 2018 about his "inappropriate holds" during swimming lessons, but the centre was not required to report it to authorities.
Marco Blanco explained:
"Swim centres aren't facing the same regulations as other sports, it's an area that can have higher risks but less regulation…Often there is a gap when a private operator is running a swim program in a council pool. Councils have very controlled policies, and from our experience, a lot of policies from local government are drafted with early childhood centres in mind – those policies don't necessarily address the specific risks in an aquatic environment."
On 2GB Radio, Marco Blanco commented:
"Swimming instructors don't come under the scope of those laws…what should happen is that the scope of mandatory reporting laws should be broadened".
27 March 2019
Marco Blanco also featured on news.com.au. Marco stated:
"When councils outsource child-related services, they should ensure all private contractors have a contractual obligation to implement comprehensive child protection policies."
---

Child Safeguard's NESA Course Now Live!
Child Safeguard is endorsed by the NSW Education Standards Authority to deliver Child Safe Training for Early Childhood Teachers. We are excited to announce that our first course is now live!
The course targets Early Childhood Educators at Proficient Level. For more information on this course, please search 'Child Protection Best Practice' under Course Name on eTAMS.
  This course will be available until the end of November 2019!
  Please contact our office to register for upcoming workshops.
---

COAG Endorsement of the National Principles on Child Safety
The Council of Australian Governments has endorsed the National Principles on Child Safety, which are based on the Royal Commission's 10 Child Safe Standards.
All child-related organisations should be implementing the Child Safe Standards to ensure they are mitigating risks and building a Child Safe organisation to prevent future abuse.
---
Children's Legal Issues Committee 2019
Marco Blanco, Managing Director of Child Safeguard, has been appointed to the NSW Law Society's Children's Legal Issues Committee 2019. The Committee represents the Law Society in relation to child rights in the civil and criminal jurisdictions. The Committee discusses and advocates key child-related issues including Indigenous children in the legal system, children as victims of domestic violence, and Care and Protection issues.
Congratulations Marco! Child Safeguard is looking forward to reading about the Committee's                                                        achievements in 2019.
---
Child Safeguard delivering Child Safe Certification
to Lifeguarding Services Australia in 2019
Child Safeguard is excited to announce that we will be delivering Child Safe Certification to Scone Memorial Swimming Pool, Merriwa Pool and Lifeguarding Services Australia in 2019!
Lifeguarding Services Australia provides professional pool and ocean lifeguards.
We look forward to working with Stan Wall and the team at LSA to help keep children safer!
---
Creative Kids 2019!
The Creative Kids Program NSW commenced on 1 January 2019! The Program provides families with school-aged children a $100 voucher to be used towards participation in a creative activity. These activities include: visual arts, creative industries, literary and linguistics arts, performing arts and cultural experiences.
The NSW Government requires all eligible providers of these activities to have a Child Safe Policy.
Child Safeguard is excited to support this NSW Government initiative by offering providers various Child Safe Policy Packages that suit their needs. We look forward to continuing to work with organisations in the Creative Arts sector in 2019!
Please contact us on (02) 9252 3198 to find out more.
---
NSW Child Abuse Laws
NSW introduced new child abuse laws in response to the Royal Commission's recommendations. These new offences include:
Grooming (providing a benefit to) a child or adult to access a child for unlawful sexual activity
Failing to report child abuse to the police without a reasonable excuse
Failing to protect a child in an organisation by failing to reduce or remove the child abuse risk
You can find more information about these reforms here.
---
Recent Events
Aquatic and Recreation Institute Conference
17 June 2019
Marco Blanco attended the Aquatic and Recreation Institute (ARI) Conference 2019. The day started with an inspiring presentation from Kurt Fearnley and finished with a presentation on The Art of Networking by Jen Harwood.
Well done to the ARI team!
---
Australian Swim Schools Association Meeting
14 June 2019
Marco Blanco met with Ross Gage of the Australian Swim Schools Association (ASSA) to discuss preparations for the 2019 ASSA Conference in Cairns. Child Safeguard will be delivering a Child Safe Masterclass, participating in a Q&A on Crisis Management for Swim Schools and exhibiting at the Partner Expo.
We are looking forward to attending the conference!
---
Aquatics & Recreation Victoria Regional Conference
10 May 2019
Marco Blanco presented at the Aquatics & Recreation Victoria (ARV) Regional Conference on 10 May 2019 in Bendigo, Victoria. Marco delivered a presentation on Child Safe Practices and Reforms in the Aquatic and Recreation sector.
Thank you to ARV for having us.
---

Aquatic and Recreation Institute (ARI) NSW Child Safety Q&A
4 April 2019
Marco Blanco participated in a child safety Q&A session as part of ARI NSW's new initiative, ARI TV. Marco provided expert advice on how aquatic and recreation centres can become child safe organisations.
Thank you for having us and we look forward to the release of the full interview!
---
ARI NSW Conference
9 March 2019
Marco Blanco presented at the Aquatic and Recreation Institute (ARI) NSW Conference on 9 March 2019. Marco delivered a presentation on Child Protection Legal Reforms in the Aquatic and Recreation sector.
Thank you ARI for your invitation.
---
Willoughby Leisure Centre Child Safe Training
29 January 2019
Child Safeguard delivered a Child Safe Training workshop for Willoughby Leisure Centre on 29 January 2019. The workshop focused on child protection reforms and how to implement the Child Safe Standards in the Aquatic Centre.
A big thank you to Roz Neville for facilitating this workshop.
---
Royal Life Saving Child Safe Training
21 January 2018
Child Safeguard was excited to deliver Child Safe Training for Royal Life Saving NSW. It is great to work with organisations that are passionate about promoting Best Practice in Child Safety. The workshop focused on understanding Royal Life Saving's new Child Safe Policy, and how staff can implement best practice.
Thank you Matt Griffiths and the team for helping us facilitate this workshop.
---
Royal Life Saving – Australia Charity Golf Day
25 October 2018
Marco Blanco attended the Royal Life Saving Australia Charity Golf Day with AUSTSWIM on 25 October 2018. AUSTSWIM NSW & ACT raised awareness for the Daniel Morcombe Foundation and emphasised the significance of child safety in Australia.
Thank you for having us!
---
NSW Children's Week Awards 2018
24 October 2018
Child Safeguard had the honour of attending the NSW Children's Week Awards 2018. The awards recognised the great achievements of children, young people and adults who worked towards positively impacting the lives of children and young people in 2018.
We congratulate all the award winners and thank the NSW Advocate for Children and Young People for hosting a great event!
---
National Apology to Victims and Survivors of Institutional Child Sexual Abuse
22 October 2018
Child Safeguard was honoured to be invited to attend the official event hosted by the NSW Government for the National Apology. The NSW Premier delivered an apology to survivors on behalf of the NSW State Government.
---
Child Safeguard in the Media
Cardinal Pell Sentence
13 March 2019

Managing Director, Marco Blanco, appeared on ABC News to discuss the sentencing of Cardinal Pell. Cardinal Pell was sentenced to six years imprisonment, with a non-parole period of three years and eight months. Marco Blanco discussed the controversy around whether the sentence was too lenient. Marco acknowledged the measured and meticulous sentence delivered by Chief Judge Kidd, but also recognised the disappointment felt by the late victim's father and some people in the community as to the length of the sentence.
Marco Blanco commented:
"Chief Judge Kidd's decision was meticulous and methodical but there have been some criticisms of the length of the imprisonment term. I empathise with that and do agree the sentence could have been longer."
Cardinal Pell has sought leave to appeal the decision.
---
Cardinal Pell Convicted
26 February 2019

Marco Blanco appeared on ABC News to discuss the conviction of Cardinal Pell, Australia's highest ranking Catholic. Cardinal Pell was convicted in December 2018 for the sexual abuse of two boys while he was the archbishop of Melbourne. The conviction was only publicly released to the media in late February 2019 due to a court suppression order that prohibited media outlets from reporting the conviction.
The Vatican has now confirmed that there will be an investigation into Cardinal Pell's child sexual abuse offences.
---
Vatican Child Sexual Abuse Summit
25 February 2019
Marco Blanco appeared on ABC News to discuss the outcomes of the Vatican's Child Sexual Abuse Summit and the need for the Catholic Church to implement concrete measures to prevent future abuse and create accountable structures. The summit was a 4-day meeting at the Vatican where Catholic leaders discussed child sexual abuse in the Catholic Church. Pope Francis has promised new rules and guidelines that will assist bishops respond in the future.
---
National Redress Scheme Reform
15 October 2018

Marco Blanco appeared on ABC News to discuss changes to the National Redress Scheme and discussed the National Apology to Survivors of Institutional Child Abuse. The Redress Scheme reform now provides survivors an option to choose to share their impact statement with the offending institution.
This reform enables institutions to carry out investigations and financial assessments, but survivors argue that the reform forces victims to relive the trauma and do not trust institutions with their sensitive information.
---
Recent News
Australia's Most Senior Anglican Clergyman on Trial for Child Sexual Abuse
18 June 2019
Former Newcastle Anglican Dean Graeme Russell Lawrence is standing trial for alleged offences on a 15-year-old boy in the Hunter Valley dating back to 1991. Mr Lawrence has pleaded not guilty to all charges and has been on bail since being charged in December 2017. Over the coming weeks up to 28 Crown witnesses are due to give evidence.
Read the full article here
---
Sydney Teacher Arrested Over Alleged Sexual Assault of Student
14 June 2019
A young Sydney teacher has been arrested after allegedly grooming and sexually abusing a 14-year-old student at a high school in Sydney's south-west. Police allege that the man sexually assaulted the boy on numerous occasions between 2018 and 2019. He was refused bail and will appear in Campbelltown Local Court.
Read more here
---
Thousands of Child Abuse Survivors to Get a Second Chance at Justice
13 June 2019
Victorian survivors of child sexual abuse can now apply to have unfair historical compensation payments overturned. Previous arrangements often meant that survivors signed away their rights to take further legal action, were short-changed on compensation pay-outs, and agreed to stay silent about their abuse. Survivors can now apply to the courts to overturn previous compensation agreements by setting aside 'deeds of release'.
Find more information here
---
George Pell Appeals Conviction of Historical Child Sexual Abuse
7 June 2019
On 5 and 6 June 2019 George Pell appealed against his conviction of sexually abusing two choirboys in 1996 and 1997. He is currently serving a six-year sentence for the crimes but has appealed on the basis that the jury could not have been satisfied of Pell's guilt beyond reasonable doubt. The hearing has been adjourned and it is unknown when a decision will be handed down.
Read more here
---
Joint AFP and South Australian Investigation Team has Rescued 85 Children from Sexual Abuse
2 June 2019
Over the past four years 85 South Australian children have been removed from harmful situations due to a joint federal-state investigative team working to combat child sexual abuse. Since its establishment in 2015, the team has launched 508 investigations.
Read more details here
---
Ellen DeGeneres Opens Up About Past Abuse
30 May 2019
Daytime talk show host Ellen DeGeneres has revealed that she suffered sexual abuse at the hands of her stepfather at the age of 15. In an interview with David Letterman for an episode of his Netflix show, My Next Guest Needs No Introduction, DeGeneres talked about the abuse and how she was not believed when she finally came forward. DeGeneres encourages women to share their experiences and not to suffer in silence.
Read more here
---
Catholic Church Opposed to Expansion of Child Sexual Abuse Reporting
23 May 2019
The WA Labor government plans to expand mandatory reporting laws to include all recognised religious leaders who are authorised to conduct worship, services and ceremonies. The new reporting obligations will also encompass knowledge of child sexual abuse gained through the confessional. According to WA Child Protection Minister Simone McGurk, Perth's Catholic Archbishop had contacted the state government and urged them not to change the laws.
You can read the full article here
---
Swimming Instructor Charged with Child Sexual Abuse
13 March 2019
Kyle Daniels, a 20-year-old swimming instructor at a Mosman swim school, has been charged with child sexual abuse. The alleged abuse took place at the pool and was against two young girls, aged six and eight. Detective Superintendent Kerlatec commended the young girls' bravery in disclosing the abuse to their parents.
You can read the full article here.
---

YouTube's Child Protection Move
1 March 2019
YouTube will disable commenting on videos of young children following the discovery of paedophile rings on YouTube after users posted provocative comments on innocent children's videos and exploited YouTube's algorithm to highlight videos of underage children. This decision is to reduce the risk of paedophilic behaviour.
You can read more about it here.
---
Child Safeguard – Proud Preferred Supplier for ASSA Members
Child Safeguard is now a proud Preferred Supplier of Child Safe services for Australian Swim
Schools Association (ASSA). ASSA is the Peak Industry Body for Swim Schools in Australia.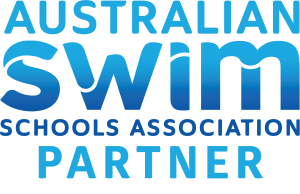 This partnership combines ASSA's expertise and network within the Aquatic Industry with Child Safeguard's own consultancy expertise.
Child Safeguard is excited to be partnering with ASSA to help Aquatic Organisations implement Child Safe Practices and keep children safer.
Marco Blanco, Managing Director, stated:
"Child Safeguard is delighted and looking forward to working with ASSA to ensure it is a leader as a peak industry body regarding child safe practices and helping its member swim schools with vital compliance matters as they head towards world best practice."
---
Child Safeguard Facebook Page
Keep updated on all the latest Child Protection news on our Facebook page.

Information Brochure
Please download a copy of our 2017 Brochure:
Download: Child Safeguard Brochure