COVID-19 Updates
Child Safeguard has responded promptly to the current COVID-19 public health emergency to ensure our staff are safe, and that we can continue to support our clients.
We have established continuity measures which are now in place. Our client's projects will continue with little disruption.
Child Safeguard has acted early to implement recommended health measures, including all staff working from home.
Our Managing Director Marco Blanco states:
"We want to assure our clients that we have implemented measures to ensure that our work for you continues.

We strongly recommend that our partners follow ongoing advice from the Australian Department of Health.

We recognise that at this moment, children and young people can be scared & confused. We will be providing regular updates with useful information and resources that aim to help you communicate child friendly & child safe messages in response to COVID19.

Stay safe and should you have any queries, please contact us."

---
Talking to Children About COVID-19
With recent news and media coverage about the Coronavirus (COVID-19) it is normal for both adults and children to feel confused and overwhelmed at this time.
Parents, guardians and child-related organisations may be wondering how best to communicate with children about COVID-19 in order to reduce worry and distress.
We have included some links to resources below that may be useful:
---
Awards
Winner of the Acquisition International Legal Award!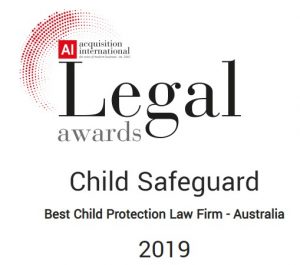 Child Safeguard is proud to announce that we have been named the Best Child Protection Law Firm in Australia as part of the Acquisition International Legal Awards. The Legal Awards are designed to reward parties based on their excellence demonstrated in the legal industry.
Managing Partner, Marco Blanco, made the following statement:
"Child Safeguard is extremely proud to receive this international award and be recognised as the best child protection law firm in Australia.

Child Safeguard has had a huge impact in preventing harm to children and young people and keeping them safe. Our work with our clients has improved protective measures for hundreds of thousands of children and young people across Australia and other parts of the world."
A big thank you to AI and our congratulations to the other award recipients!
---
Partnerships
Launch of Child Safe Training Hub with World Wide Swim School
We are excited at Child Safeguard to announce our partnership with the World Wide Swim School to provide online Child Safe Training for the aquatics industry.  Listen to Laurie Lawrence and Marco Blanco speak to you about our partnership https://youtu.be/Rc5WxH4vu7w.
The World Wide Swim School is the leading online swimming training resource for parents, coaches, teachers and swim schools, developed by Olympic Gold Medal and World Champion Swim coach, and former Australian Rugby Union Representative, Laurie Lawrence.
Known for being Australia's water safety guru, Laurie developed the World Wide Swim School in order to educate children, parents and the swimming industry about safe water practices and to improve swimming standards on an international scale.
Child Safeguard is an award-winning firm that helps organisations prevent harm to children and keep them safer. Child Safeguard provides legal, training, and audit advice to organisations to build a Child Safe Organisation and implement Best Practice in Child Safety.
---
National Child Protection Week – Child Safe Forum with ASSA
Child Safeguard was thrilled to facilitate a fantastic Child Safe Forum on
Thursday 10 September in collaboration with the Australian Swim Schools Association to celebrate the 30 year anniversary of National Child Protection Week!
The theme for 2020 is 'Putting Children First'. Our presentation discussed why Swim Schools should put children first, the benefits to children and organisations of putting children first and strategies to put children first.
Our incredible panellists included Nicki Johnson of Advantage Aquatics, Tom Mills of City Venue Management, and Cameron Speechley of Rackley Swimming.
They provided invaluable insights into how Swim Schools can effectively engage with children and young people, meet the needs of diverse groups of children, support staff through training, and create a culture that keeps children safe and developing critical water safety skills.
---
Aquatics and Recreation Institute Board 2020
We are proud to announce that our Managing Director, Marco Blanco, has
been elected as a board member for Aquatic and Recreation Institute NSW.
Marco stated:
"I would firstly like to acknowledge the immense contributions made by the departing board members Stan Wall, Matt Griffith and Roz Neville. Thank you.

I am excited and look forward to working alongside Colin Kane, Andrew Beamer, Stuart Crane, Jared Wilson, Simone Egan, Nicole Edsall and Louise Magee in the achievement of ARI's goals over the next 2 years, and leading the industry through incredible challenging times."
---
Child Safeguard – Proud Preferred Supplier for ASSA Members
Child Safeguard is now a proud Preferred Supplier of Child Safe services for Australian Swim
Schools Association (ASSA). ASSA is the Peak Industry Body for Swim Schools in Australia.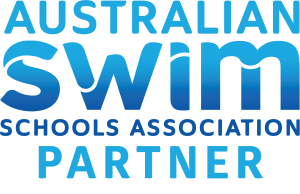 This partnership combines ASSA's expertise and network within the Aquatic Industry with Child Safeguard's own consultancy expertise.
Child Safeguard is excited to be partnering with ASSA to help Aquatic Organisations implement Child Safe Practices and keep children safer.
Marco Blanco, Managing Director, stated:
"Child Safeguard is delighted and looking forward to working with ASSA to ensure it is a leader as a peak industry body regarding child safe practices and helping its member swim schools with vital compliance matters as they head towards world best practice."
---
Child Safeguard in the Media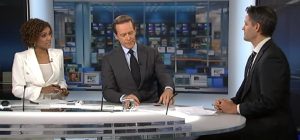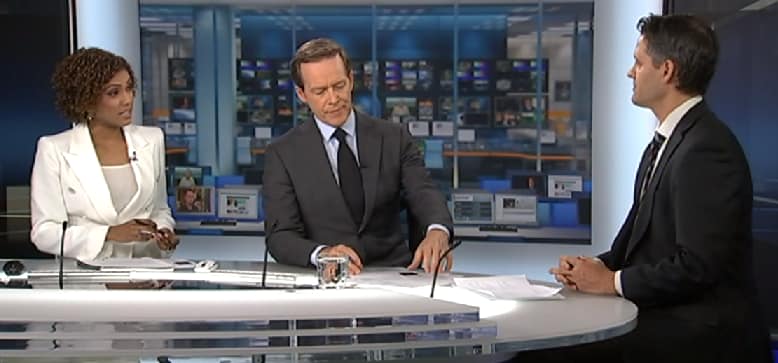 Child Safeguard are leading experts in child safeguarding and are media commentators.
Child Safeguard has regularly featured in the media, including ABC News, 2GB Radio, the Sydney Morning Herald, and on News.com.au to provide expert commentary regarding child protection and child safeguarding issues.
For media enquires, please contact us on (02) 9252 3198
---
Marco Blanco Featured on ABC News to Discuss the Importance of Local Government and Sporting Bodies Complying with the Child Safe Standards
 11 December 2020
Managing Director, Marco Blanco, spoke with Lorna Dunkley of ABC News to discuss the importance of Local Government and Sporting bodies implementing and complying with the Child Safe Standards.
Child Safeguard calls on State and Territory governments to urgently regulate compliance with the Child Safe Standards by child-related organisations.
Marco's interview stemmed from Tennis NSW recently signing up to the National Redress Scheme and calling on the Federal Government to close a potential loophole in relation to Working With Children Checks.
Working with Children Checks are a very important measure, however all child-related organisations should be implementing holistic and robust preventative measures that go beyond WWCCs and comply with the Child Safe Standards.
The Child Safe Standards are an evidence based approach to creating a Child Safe Organisation.
---
Marco Blanco Appeared on ABC News to Discuss the National Redress Scheme
1 July 2020
Our Managing Director Marco Blanco appeared on ABC News and spoke with Karina Carvalho to discuss the National Redress Scheme and in particular the failure of institutions to sign up.
Marco stated in the interview:
"There is no legitimate reason for organisations to have failed to sign up to the redress scheme by now"
Child Safeguard strongly encourages institutions that have not signed up yet, to do so urgently. Survivors of institutional abuse are tragically dying as they wait for redress.
---
News
Malka Leifer Returns to Australia to Face Child Sexual Abuse Charges
27 January 2021
Former Melbourne principal Malka Leifer has returned to Victoria to face charges of child sexual abuse almost 13 years after leaving Australia for Israel and 6 years after an extradition request was first lodged.
Leifer is accused of abusing three sisters during her time as principal of Elsternwick's Adass Israel School between 2001 and 2008. Leifer will face 74 counts of child sexual abuse.
Find more information here
---
Grace Tame Named Australian of the Year
25 January 2021
Child sexual abuse survivor Grace Tame has been named 2021 Australian of the Year for raising awareness about child sexual abuse and the warning signs of grooming.
When she was 15 years old Grace Tame was groomed and raped by her 58 year old maths teacher. Her abuser was imprisoned for his crimes, however Tame was unable to speak about her experience publicly due to Tasmania's sexual assault victim gag laws.
In 2017, Tame became the hidden face of the #LetHerSpeak campaign which calls for reform of victim gag laws. In 2019, Tame took her case to be able to publicly identify as a rape survivor to the Supreme Court of Tasmania and won.
Tame has said that she will use her role as Australian of the Year to empower other survivors and promote "education as a means of prevention".
To read more click here
---
Jury in Trial of Mosman Swim Instructor Kyle Daniels Dismissed 
21 December 2020
The jury in the trial of Kyle Daniels has been discharged after failing to reach a verdict on most of the charges that Daniels faces.
The jurors cleared Daniels of 5 charges related to the same girl. However, an early note to the judge made it clear that there were deep divisions in the jury.
After deliberating for a day and a half, the jury informed the judge through a note that they were at a deadlock and that there was no prospect of agreement. Judge Shead proceeded to discharge the jury.
Daniels may face a potential retrial over the remaining 21 charges. The matter will return to court for a mention in February 2021.
Find more information here
---
Sydney Netball Coach Charged With Sexually Touching Teenage Girls
21 December 2020
A former netball coach has been charged with allegedly sexually touching three teenage girls at netball courts in Sydney's south. The abuse allegedly occurred between March 2019 and September 2020, at the time the girls were aged between 12 and 15 years.
The 70 year old man appeared at Sutherland Local Court and was granted strict conditional bail.
For more information, click here
---
Kellyville High School Deputy Principal Charged With Online Child Exploitation Offences  
8 December 2020
The deputy principal of Kellyville High School has been charged with online child exploitation offences after allegedly attempting to engage a 14 year old girl for sex.
In December 2020, Police detectives began engaging online with Damian Wanstall. The 47 year old believed he was speaking with a 14 year old girl. According to Police, Wanstall engaged in sexually explicit conversations and allegedly made arrangements to meet and pay the girl for sex.
Wanstall was arrested by Police in December 2020 and was charged with online child exploitation offences.
The commander of the Child Abuse and Sex Crimes Squad has said that Police will work with the NSW Department of Education to investigate whether any students at Kellyville High School were harmed.
Wanstall was formally refused bail in Fairfield Local Court.
Find more information here
---
Office of the Children's Guardian to Regulate the Child Safe Standards
The Office of the Children's Guardian will be regulating the implementation of the Child Safe Standards by organisations across NSW. As the central regulator for the Child Safe Standards, the Office of the Children's Guardian will support organisations to build their capacity to meet the standards through a genuine commitment to child safe culture and practice.
You can find more information here
---
Child Safeguard Facebook Page
Keep updated on all the latest Child Protection news on our Facebook page.

Information Brochure
Please download a copy of our Brochure:
Download: Child Safeguard Brochure