E-Newsletters 2018
Last updated on: August 22 2018
Child Safeguard Proud Sponsors of Austswim NSW Awards of Excellence 
Child Safeguard is proud to sponsor the Austswim NSW Awards of Excellence. The awards dinner will be held on 25th May 2018 at the Epping Club.
The Austswim Awards of Excellence recognise brilliance, commitment and innovation in the teaching of swimming and water safety.
Child Safeguard's Managing Director, Marco Blanco, will be introducing the Master of Ceremonies for the evening, Elka Whalan. Elka is a dual Olympian, multiple medallist, mother of three young children, and TV personality.
Child Safeguard congratulates all nominees!
---
CHILD SAFEGUARD IN THE MEDIA
ABC News – Sentencing of Former USA Gymnastics' Team Physician – January 2018

Marco Blanco appeared on ABC News to discuss the landmark 175-year sentence of Larry Nassar. Mr Blanco discussed the implications of this case on Australian sporting bodies to implement child safe
standards and prevent child grooming.
You can find the full interview on ABC
News here.
---
ABC News – Royal Commission's Final Hearing – December 2017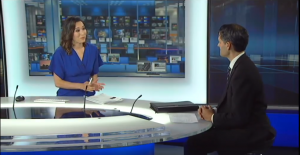 Marco Blanco appeared on ABC News to discuss the Royal Commission's Final Hearing.
Mr Blanco anticipated that the commission would recommend the implementation of the 10 Child Safe Standards, and called for a National Approach.
Click here to watch the full interview.
---
NEWS AND CURRENT ISSUES
Child Abuse in Sports (USA) – May 2018
Former world record holder and olympic swimmer, Ariana Kukors Smith, is taking legal action against USA Swimming, claiming that the governing body was aware that her coach was sexually abusing her as a child and failed to report the abuse to authorities.
Kumors Smith alleges that her former coach, Sean Hutchinson, began grooming her at the age of 13, which led to a sexual abuse when she was 17 years of age.
Kumors Smith stated,
Those at USA Swimming need to change the culture of protecting predator coaches over young and vulnerable athletes such as myself.
Read more at the guardian here.
---
Katoomba Circus School's Sexual and Physical Abuse – May 2018
Three of the seven members from a regional performing arts school charged with 127 offences relation to the abuse of children, have been released on bail.
The group of seven people including a 17-year old girl, two women and four men, were charged with sexual and physical abuse charges relating to three boys at the Katoomba circus school between 2014 and 2016. The group has been charged with numerous offences including aggravated sexual assault of children under 10, sexual intercourse with children under 10, and aggravated kidnapping.
You can read the full article here.
---
Child Exposure to Sexually Explicit Content and Online Grooming – February 2018
Following reports that children as young as four are being increasingly exposed to sexually explicit content and grooming online, Angus Taylor, Federal Minister for Law Enforcement and Cyber Security, will announce cyber safety training for children between kindergarten and grade two.
You can read the full article on SMH
here.
---
Syringes Found in WA Children's Playground – February 2018
A young boy who has been pricked with a syringe in a children's playground in Western Australia will now need to undergo eight months of blood tests. Authorities immediately shut down the playground and found eight syringe needles. The whole playground will be cleaned and the old sand will be replaced.
You can read the full article on ABC News here.
---
Former School Principal Facing Child Sexual Abuse Charges Continues to Evade Extradition Hearings – January 2018
Malka Leifer, former principal of the Melbourne Adass Israel orthodox Jewish girls school, continues to evade extradition hearings after three years. An Israeli psychiatric board had deemed Leifer too unwell to face the extradition hearing, and follows Leifer's previous claims of anxiety and panic attacks.
You can read the full article on ABC
News here.
---
USA Gymnastic Executive Board Resign Following Abuse Scandal – January 2018
Following Larry Nassar's sexual abuse scandal involving more than 140 gymnasts, the USA Gymnastic Executive Board have resigned. This event has been described as the beginning of the "clean-up of the institution that so many women here are calling for."
You can read the full article on BBC
here.
---
Children Under 12 Should Not be on Social Media – January 2018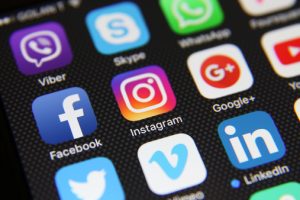 Amy 'Dolly' Everett took her life on 3 January 2018 after being bullied at her boarding school. Dr Michael Car-Gregg, a leading Australian child psychologist, said that children under 12 should be banned from social media. There are "up to 60 per cent to 70 per cent of primary school kids…they simply do not have the neurological maturity to manage their digital footprint."
You can read the full article ABC News
here.
---
Parents Ignore Warnings About Leaving their Children in Hot Cars – January 2018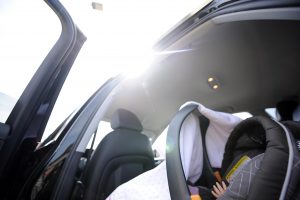 Eric Chalmers, Chief Executive of Kidsafe ACT, says that parents and carers are still ignoring the messages about the dangers of leaving their children in the car during high temperatures. Parents and carers need to ensure that when children are travelling, they are adequately hydrated and shielded from the sun.
You can read the full article on The Canberra Times here.
---
NSWIS Awards 2017
Our Managing Director, Marco Blanco, represented Child Safeguard at the NSWIS (New South Wales Institute of Sports) Awards which was held at the Sydney Cricket Ground on 16 November 2017.
Child Safeguard is proud to partner with the Sydney Sports Incubator and the State Olympic Park Authority in the development of the Child Safe Sports App.
Child Safeguard congratulates all the winners of awards last night!
---
ROYAL COMMISSION INTO INSTITUTIONAL RESPONSES TO CHILD SEXUAL ABUSE
Final Report – December 2017
The Royal Commission handed down its Final Report on Friday 15 December 2017 after a five-year long inquiry. The Final Report contains 12 volumes worth of recommendations aimed at improving the child safety practices of Australian institutions, including schools, out-of-home care, and religious institutions. Each volume focuses on areas of child sexual abuse and common themes investigated by the Royal Commission.
Notably, Volume 6 titled 'Making institutions child safe' contains 10 key Child Safe Standards to be implemented across Australian institutions. The Final Report's recommendations address the need to increase education and awareness about the prevalence of child abuse in Australia, and recommends additional services for all individuals affected by child abuse.
Importantly, the Royal Commission recognised the failure of Australian institutions to prioritise the best interests of the children. Instead, organisations prioritised their reputations, allowing the cycle of child abuse to continue. The Final Report recommended more consistent recordkeeping, information sharing, assessment of, and responses to child abuse within institutions.
The Royal Commission calls for a uniform national body to monitor the implementation of these recommendations.
---
Royal Commission's Final Report – November 2017

Royal Commission Commissioners
After 57 hearings, hearing evidence from more than 1300 witnesses, and listening to almost 8000 survivors in private sessions, the Royal Commission into Institutional Responses to Child Sexual Abuse will hand down its Final Report on 14 December.
The chair of the Royal Commission will be presenting the National Library with a book titled, 'Message to Australia', which is a collation of personal messages written by close to 1000 messages of survivors of abuse.
This final sitting will be open to the public. Child Safeguard will be reporting on the final recommendations of the Royal Commission.
---
Supervision lacking in child drownings
The findings of research undertaken by the Royal Life Saving Society has found that in every case of backyard drownings involving a child under 5 in the last 15 years, there was a lack of active supervision.
In raising awareness of the importance of proper supervision, Ms Peden (National Research Manager, Royal Life Saving Society) told the Sydney Morning Herald "No supervised child has ever drowned".
461 children under five have drowned in Australia in the last 15 years. With summer approaching, it is crucial that children are adequately supervised when swimming.
---
New court pilot program helps child sex abuse victims to give evidence – October 2017
Child Safeguard strongly supports the NSW court pilot project which aims to reduce the trauma experienced by child victims of sexual abuse when giving evidence. The pilot project involves the pre-recording of evidence of children, which minimises the confronting experience of giving evidence in Court. Our Managing Director, Marco Blanco, stated:
"We strongly support this initiative. There is substantial research which clearly demonstrates the traumatic impact on child sexual abuse victims when giving evidence in Court. Alternative measures in giving evidence, such as pre-recorded statements, are important in ensuring that the legal process does not cause further unnecessary pain and suffering to victims and their families." 
The ABC has reported on the early success of the pilot project.
Marco Blanco has provided expert liability reports in child sexual abuse legal cases.
---
Child Safe Sports App – September 2017
Child Safeguard was pleased to present at the Sport NSW Information & Innovation Forum to present our work on the Child Safe Sports App.
Child Safeguard is partnering with the Sydney Sports Incubator (SSI), NSW Institute of Sport, and the Sydney Olympic Park Authority in the development of an App aimed at making children safer in Sports.
Child Safeguard currently works with Sporting Associations and Clubs in carrying out Child Safe Sports Audits, Providing Child Safe Training, and Drafting Child Safe Policies and Procedures.
Feel free to contact us on (02) 9252 3198 to learn more about Child Safe Sports.
---
Royal Commission into Institutional Responses to Child Sexual Abuse – July 2017

The Royal Commission has released research into the effects of child sexual abuse on memory and complainants' evidence. Royal Commission CEO Philip Reed said,
"This research may help contribute to the education of police and the legal profession on what child victims of sexual abuse can be expected to remember".
For more information visit:
---
Strengthened child protection measures now in place in NSW – July 2017
Regulatory amendments to provide greater protection to children in NSW are in force from 1 July 2017.
You can find more information at the Office of the Children's Guardian.
---
Victoria's new child abuse laws target online offending and reverse onus of proof – July 2017
As reported in the Guardian newspaper, changes to 50 sexual offences update laws to tackle abuse on social media and other online platforms.
---
 Let Kids be Kids

Play by the rules, is promoting its national campaign, 'Let kids be kids', in an effort to stop poor sideline behaviour in junior sports.
---
Past Editions
Royal Commission publishes submissions on child sexual abuse in schools
UK mandates training for school boards
Royal Commission calls for information about child sexual abuse at the King's School and Tudor House Preparatory
Catholic Church releases new guidelines for responding to child abuse claims
Royal Commission releases findings about Christian and Pentecostal Churches
Data analysis of claims against the Archdiocese of Melbourne released
Families Australia calls for 2016 Conference Papers on child protection & wellbeing
Spotlight: Royal Commission
The relationship between child abuse claims, the limitations defence, Insurance companies and Brisbane Grammar School
Feature Article
Proposed new Child Employment Regulation 2015
Industry in Focus
Childcare centres, child protection issues and liability for harm
---
NEWS AND CURRENT ISSUES
The Royal Commission publishes submissions on child sexual abuse in schools
The Royal Commission has published submissions for Issues Paper 9, from schools, government and non-government organisations addressing the risk of child sexual abuse in schools.
UK mandates training for school boards
Sir Michael Wilshaw, the chief inspector of schools in the UK, says 'amateurish governance will no longer do … governing bodies made up of people who are not properly trained and who do not understand the importance of their role are not fit for purpose in the modern and complex educational landscape.'
In September this year, the Victorian Supreme Court found the Adass Israel School Board liable for $754,428 damages, for the sexual abuse of one of its students by the school headmistress between 2003 and 2006.
Read a report of the UK Proposals
The Royal Commission calls for information about child sexual abuse at the King's School and Tudor House Preparatory School
The Royal Commission would like to hear from anyone who has information regarding child sexual abuse at the King's School in North Parramatta, NSW and Tudor House Preparatory School in Moss Vale, NSW. The identity of anyone that provides information will be kept confidential.
The Catholic Church releases new guidelines about claims of child sexual abuse
The Catholic Church has released new guidelines to assist Church authorities in dealing with civil claims regarding child sexual abuse. The new guidelines are designed to promote justice and consistency, in an attempt to combat criticism of the church's handling of civil cases in the past.
The Royal Commission releases findings about Australian Christian and Pentecostal Churches' responses to abuse
The Royal Commission has released a report of the response of Australian Christian Churches and affiliated Pentecostal Churches to allegations of child sexual abuse. This follows last year's hearing into responses of various churches around Australia to allegations of child sexual abuse, including the Hillsong Church. The report reveals several instances where gaps in safety controls of the churches have left children exposed to risk of harm.
The Royal Commission releases data survey analysis of claims against the Archdiocese of Melbourne
In Melbourne over the past 35 years, 454 people made claims or substantiated complaints about child sexual abuse by priests, religious employees or volunteers. Of those, 335 made claims against priests. Seven accused priests accounted for 54% of all claims.
4th Annual Childaware Approaches Conference
Families Australia is hosting a 2 day conference to promote child protection and well-being, and is currently calling for submissions of abstracts for consideration as oral, interactive workshop, poster and resource display presentations for the Conference. Submissions close on 20 January 2016.
---
SPOTLIGHT: ROYAL COMMISSION
The relationship between child abuse claims, the limitations defence, Insurance companies and Brisbane Grammar School
Public Hearing into child abuse at Brisbane Grammar and St Paul's
The Royal Commission is conducting an inquiry into two of Brisbane's most prestigious schools, Brisbane Grammar and St Paul's, regarding their response to claims of child sexual abuse dating from 1977 against school counsellor Kevin Lynch and music teacher Gregory Knight. Concerns have been raised about the relationship between Brisbane Grammar, its insurer and the use of the 'limitations defence'.
Limitations Defence
This defence has been relied on by various institutions to both deny liability and reduce compensation in settlements, by arguing that defendants have waited too long to act under current legislation.
According to Howard Stack, Brisbane Grammar School Board chairman, there was a dispute with the insurer about the school's indemnity in the early 2000s when allegations began to surface publicly. Stack argued that he understood the insurers to be saying that 'they insure against legal liability not moral liability'. He argued that the insurance under-writers told him that, in accordance with the insurance policy, the school was to plead 'the time-bar defence' and contribute to any liability costs that may have eventuated. Stack admitted that various victims and their parents had indeed gone to the then principal, Maxwell Howell, with claims of abuse. He then revealed that two weeks prior to mediation, the insurers suggested they would not offer indemnity at all if the school had knowledge of the abuse. The former principal Howell denied knowing about the abuse right up until his death in 2011.[1]
Howard Stack told the Royal Commission the school settled with more than 70 boys over the claims. He insisted the school argued the limitation defence at the direction of the insurers, but that it was not raised to defeat the claims. Under cross examination, Stack agreed the limitation defence would have been argued regardless of the insurers. He admitted that it may continue to be used, but that he would be reluctant to use it to defeat claims.
Recommended changes
The Royal Commission has recommended changes to statute-of-limitations laws that in some States currently prevent victims from suing more than three years after they turn 18. The recommendations include retrospectively removing limitation periods for child sexual assault in Australia altogether, regardless of whether a claim was subject to a limitation in the past or not.[2]
The Anglican Church
Phillip Aspinall, the Anglican Archbishop of Queensland, appeared at the hearing but could not say how the recommended changes would impact on the Church's intention to revisit all past child sexual abuse settlements to determine their fairness. He admitted that not being more proactive when dealing with insurers in regard to claims against the church had been a failing on his part, but that under existing policies he felt the Anglican church still lacked control when it came to decisions made in proceedings and settlements by their insurers. He was not aware of any clause that required the insurer to at least inform the Church of major steps being taken in claims.[3]
During the hearing the Archbishop signalled that the Church had established a policy to refund fees paid to both schools from victims of abuse by Lynch and Knight. However after a suggestion that a student had since been denied a refund, it was revealed that the policy was in fact not in place yet.[4]
Conclusion
While the insurance company in question was not called to give evidence in response to Brisbane Grammar's claims at this public hearing, the case certainly brings into question some of the tactics employed by various stakeholders in proceedings involving child sexual abuse. It highlights the considerable obstacles survivors of abuse are faced with if, and when, they are able to pursue legal justice. The Royal Commission will continue their inquiry until 2017 and have already begun handing down a series of recommendations. The inquiry presents an opportunity to further examine the complex relationships between institutions and insurers, and their obligations to child abuse victims. The Royal Commission is expected to release a report of their findings into this public hearing next year.
[1] Case Study 34, November 2015, Brisbane: Transcript (Day C118), 6 November 2015
[2] The Royal Commission into Institutional Responses to Child Sexual Abuse, Final Report on Redress and Civil Litigation, 14 September 2015
[3] Case Study 34, November 2015, Brisbane: Transcript (Day C124), 20 November 2015
[4] Above.
---
FEATURE ARTICLE
CHILD EMPLOYMENT LAWS
The Child Employment Regulation NSW
The Children and Young Persons (Care and Protection) (Child Employment) Regulation 2010 mandates the Office of Children's Guardian to regulate children's employment in NSW. The main emphasis is on the physical and emotional wellbeing of employed children and the broad purpose of the Regulation is to protect children under the age of 15 working within the following prescribed industries:
entertainment, including film and television and theatrical performances
exhibition
still photography
door-to-door sales
under 16 years of age for modelling
Proposed Changes
A new 2015 Regulation was due to come into force on 1 December 2015 but has been temporarily delayed[1]. When contacted, the Office of Children's Guardian, the Parliamentary Council and the Department of Family and Community Services responsible for the Regulation were unable to provide a time frame for its start date.
The proposed new Regulation contains changes that are designed to promote fairer treatment to children. Some of the specific changes are:
A provision for employers to implement child safe policies and practices, including a detailed code of conduct to be provided to all parents, children and other employees.
Imposing new obligations on performer representatives for the safety, health and well-being of children, such as record keeping and monitoring hours worked by children.
Penalty provisions that are proportionate to the risks children have been exposed to when provisions are not complied with.
The inherent vulnerability of children: The importance of greater protection in employment
Children and young people are inherently vulnerable to exploitation and maltreatment in the context of employment. The inherent vulnerability of children is implicitly recognised in the Preamble to the United Nations Convention on the Rights of the Child where it is stated: 'the child, by reason of his or her physical and mental immaturity, needs special safeguards and care.' Family violence researcher, David Finkelhor asserts that children are at risk of maltreatment just by virtue of being children, which stems from their reliance on adults to meet basic needs and their lack of social power. [2]
In an employment context children are more vulnerable than other classes of persons to mistreatment and exploitation due to factors such as maturity, age and developmental stage. While the entertainment industry can hold magnetic appeal to young aspiring singers, actors or dancers, children employed in it may be especially vulnerable to exploitation and harm due to the relative ease of access for opportunistic perpetrators.
The need for child safe practices
Organisations that employ children and young people have a moral, ethical and legal duty to promote their welfare and safety and the duty of care owed to children by employers, necessitates the need for child safe practices. [3] The vulnerability of children and their reliance on employers to provide a safe working environment arguably imposes a high standard of care to ensure children are protected from harm. The absence of child safe practices not only heightens the risk of exploitation and harm, it also undermines the best interests of a child – most notably a child's interest to work in an environment that is conducive to the child's welfare, safety and development.
Code of Conduct
One of the most effective means of protecting young children from abuse and risk of harm in an organisation is by establishing boundaries concerning appropriate and inappropriate forms of behaviour as prescribed in the form of a code of conduct. A code of conduct helps create a more transparent environment, by providing clear expectations for:
personal and professional boundaries
ethical behaviour, and
appropriate behaviour and relationships between staff, volunteers, parents and visitors, and children and young people[4]
The rationale behind implementing a code of conduct is that by making expectations and standards of conduct clear, employees will be much more likely to refrain from engaging in inappropriate behaviour. Research suggests that institutions and organisations working with children who appear to be more interested in protecting themselves tend to discourage employees from making complaints or drawing attention to abuse by staff. According to Ray Wyre, a UK child abuse expert, if 'structures and guidelines are not in place, staff will feel less able to express their concerns about a colleague's behaviour' and this can lead to abuse not being reported to the relevant authorities[5]. A code of conduct allows employees to identify inappropriate behaviour and feel empowered enough to take the necessary measures to ensure individuals engaging in such conduct are held accountable for their wrongdoing.[6]
Therefore clearly defined boundaries and codes of conduct are the best way of influencing organisational culture and managing individual behaviours within an organisation that may pose a risk to children. Organisations that have clear professional boundaries, expectations of behaviour, and enforceable codes of conduct are far more likely to deter perpetrators seeking to abuse or exploit children.
[1] http://www.kidsguardian.nsw.gov.au/working-with-children/childrens-employment
[2] Finkelhor, D, and Dzuiba-Leatherman, J, 1994, 'Children as victims of violence: A national survey', Journal of Paediatrics, vol.94, no.4, pt 1, pp 413-420.
[3] Australian Childhood Foundation, Submission for Issue Paper 3, Child Safe Organisations, 2013
Royal Commission into Institutional Responses to Child Sexual Abuse: http://www.childabuseroyalcommission.gov.au/getattachment/5ab2323b-4fc0-45d1-88b9-48f2007994c9/38-Australian-Childhood-Foundation.
[4] A Guide for Creating Child Safe Organisations, Child Safety Commissioner,Victoria, 2006: http://www.ccyp.vic.gov.au/childsafetycommissioner/downloads/childsafe_organisation.pdf.
[5] Wyre, R 1996, 'The mind of the paedophile', in P Bibby(ed.), Organised Abuse: The Current Debate, Ashgate Publishing, Aldershot, pp 87-104.
[6] Sullivan, J, and Beech, A, 2002 'Professional Perpetrators, sex offenders who use their employment to target and sexually abuse the children with whom they work', Child Abuse Review vol.11, no. 3, pp153-167.
---
INDUSTRY IN FOCUS
Child care centres, child protection and liability for harm
Industry Standards
The Australian Children's Education & Care Quality Authority (ACECQA) is the national governing body for early education and child care centres in Australia. ACECQA guides the administration and implementation of the National Quality Framework (NQF), a national system that sets a uniform benchmark for the quality of education and care services. NQF has established National Quality Standards against which child care centres are assessed and given a quality rating. NQF is comprised of seven quality areas, a few of which includes 'Children's health and safety' and 'Relationships with children.' Once assessed by an authorised officer, the organisation will be rated against these quality areas, and receive an overall rating. These ratings are published online by ACECQA. Each organisation must prepare a Quality Improvement Plan so as to identify strengths, along with areas the provider considers may require improvement and tailor strategies so as to address such shortfalls.
Training
NQF sets out minimum qualification requirements for educators working in early education and child care centres. Qualifications such as certificate III or diploma level must fall under ACECQA's list of approved educator qualifications. It is important to note that all family day care coordinators in Australia are required to have an approved diploma level education and care qualification and cannot be 'actively working towards' this qualification.[1]
Incidents of abuse at Child care centres
The community has been shaken over incidents of child abuse at child care centres in Brisbane and Canberra. A recent audit at the Northside Community Services' Civic Early Childhood Centre Canberra brought to light child abuse by four child care workers over the span of two years.[2] The Board has now agreed to commission an independent audit of the centre to provide assurance that the incidents will not be repeated, as well as providing further training to staff.[3]
The family of a two-year old boy is distraught after a worker allegedly attempted to rape the child at a Brisbane child care centre. The child care worker is facing additional charges of possession of child exploitation material.[4] These incidents highlight the importance of having adequate controls in place to ensure the welfare and safety of children.
Non-delegable duty to prevent harm
Child care centres owe a non-delegable duty to exercise reasonable care to prevent harm to children under their care. While courts have been reluctant to extend this duty to preventing sexual abuse to children, the Royal Commission handed down recommendations to the contrary in September of this year. The Commission recommended Governments impose a non-delegable duty on all early education and child care services, regardless of whether they operate for profit or not, to take reasonable care to prevent institutional child sexual abuse. The duty should carry a 'reverse onus of proof', meaning organisations in which abuse has occurred will need to prove that they had actually taken reasonable care to prevent it occurring.
Child Safeguard – Working with Child Care Centres
Child Safeguard assists Childcare Centres in implementing Child Safe practices. Our advice is tailored towards the needs and requirements of the Childcare Industry. If you are interested in learning more, contact our office on (02) 9252 3198 for a free consultation.
Resources
Criteria and Guidelines for applicants to meet an Excellent rating
Guide to Developing a Quality Improvement Plan
Reviewing your Quality Improvement Plan (QIP)
Editable QIP template
[1] Further information about the list of approved qualifications can be found at: http://www.acecqa.gov.au/Qualifications.aspx
[2] ABC News, 'Alleged assault at Canberra Childcare centre,' (November 25, 2015) https://www.abc.net.au/news/2015-11-24/alleged-assault-at-canberra-childcare-centre-case/6969338
[3] Canberra Times, ' Canberra childcare centre responded swiftly to physical abuse allegations: CEO' (September 18, 2015) http://www.canberratimes.com.au/act-news/canberra-childcare-centre-responded-swiftly-to-physical-abuse-allegations-ceo-20150918-gjq89j.html
[4] Brisbane Courier Mail, Brisbane childcare worker allegedly attempted to rape boy, 2, at a Durack childcare centre,' (September 21, 2015) http://www.couriermail.com.au/news/brisbane-childcare-worker-allegedly-attempted-to-rape-boy-2-at-a-durack-childcare-centre/story-fnihsrk2-1227537076597
---
MEDIA ARTICLES
Maths tutor Peter Hoang guilty of sexually assaulting students in Sydney
A jury found the 67 year old maths tutor guilty of nine offences involving abuse of 4 girls all from the Sydney Vietnamese community. The trial had heard evidence that Hoang had used his good reputation to hide the abuse.
Scores of Retta Dixon child sexual abuse survivors join together in a class action
86 former residents of the now closed Retta Dixon home in Darwin are set to take civil action in what may become the largest ever class action in the Northern Territory. The action is a result of an 8 day public hearing of the Royal Commission in September last year. Defendants include a convicted paedophile, the Commonwealth, Australian Indigenous Ministries Inc., who ran the home, and various people associated with that religious organisation.
Child protection agency apologises for ignoring phone calls
Families SA has admitted that over the last four years 85,000 phone calls to the Child Abuse Report Line were abandoned after the South Australian Education Department instructed workers to allow calls to go unanswered in preference to responding to emails. Jan McMahon, the union representative of the Agencies' workers said that staff are under pressure with their high workloads and called for more staff and resources in the call centre.
Children's charity director 'tried to procure sex' with four-year-old
Martin Claridge, 55, of Sydney has appeared in court facing 8 charges relating to procuring sex with a child, as well as possessing and distributing child pornography. Claridge is reportedly the director of a children's charity that works in Cambodia.
Stalking the Stalkers: The heroes of Taskforce Argos
Madonna King reported in SMH 'Good Weekend', how Task Force Argos is turning online predators into prey. Police officers perform the harrowing task of tracking down online and rescuing children worldwide from situations of violence and abuse. "There is no better badge of honour – no greater feeling – than being part of an investigation where a child who is being sexually exploited is protected."
'No one listened' to hundreds of complaints about priest, says principal
The head of Holy Family Parish School in Victoria has told the Royal Commission that hundreds of complaints were not responded to by the then archbishop, Frank Little. The complaints related to parish priest Peter Searson's inappropriate and 'bizarre' behaviours, including sexual assault and holding children at gunpoint.
Belvoir braces for controversy over child actors in Colin Friel's drug drama 'Mortido'
Concerns have been raised at the participation of children in a play that contains themes such as drug trafficking, adult content, violence, strong language, nudity and live gunshots. The child actors who share the role have been insulated from inappropriate content and the script has been vetted and approved by the Office of the Children's Guardian.
---
UPCOMING EVENTS
Safe Children Conference 2018
Exploring the Royal Commission's recommendations
When: Friday 2 March 2018
Where: International Convention Centre, Darling Harbour Sydney