Our Clients
Australia is currently undergoing a Child Protection revolution. Emerging risks are challenging child related organisations to maintain safe environments for children. We work with a broad range of clients and help them implement robust systems to protect children.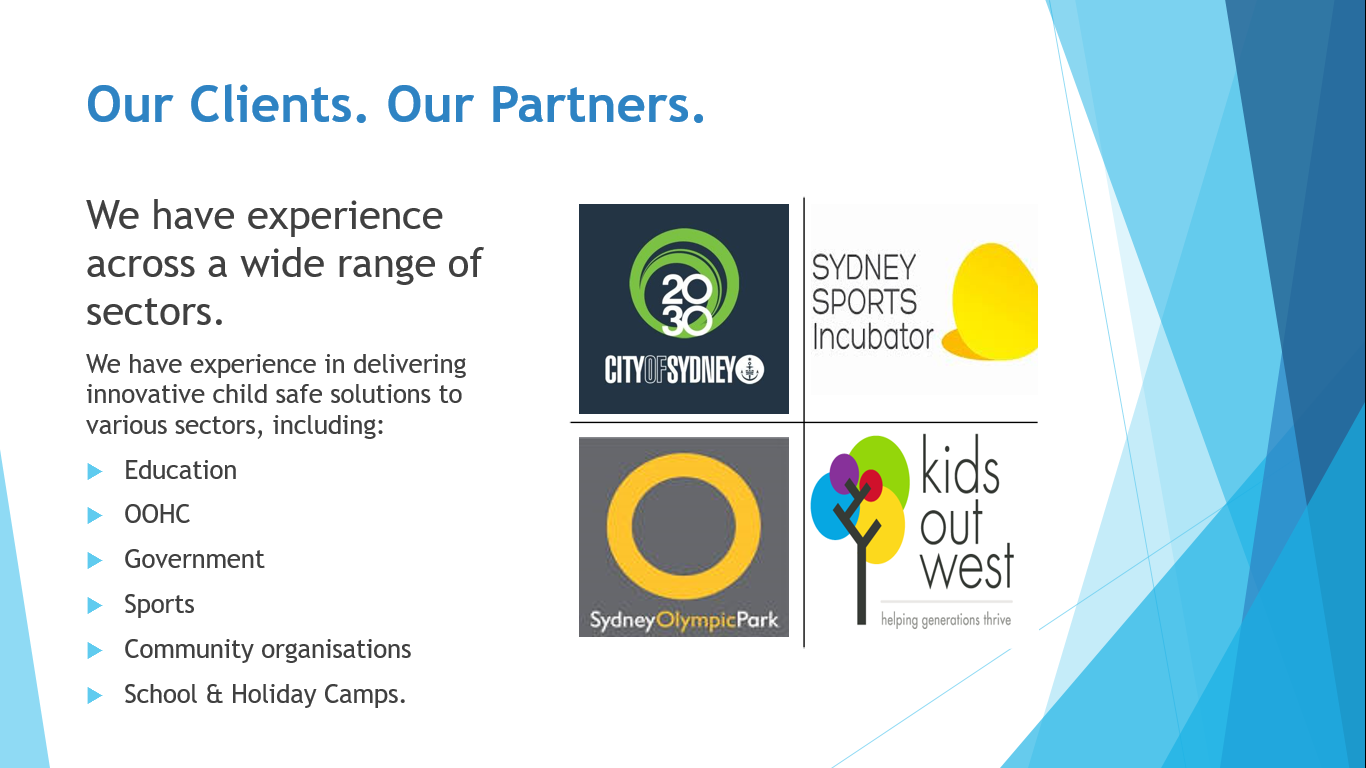 Our Partners
We partner with various organisations to promote better practices in Child Protection. Our Managing Director, Marco Blanco, regularly provides presentations on Child Protection.
Child Safeguard has partnered with the City of Sydney, the Australian Human Rights Commission, the Sydney Sports Incubator in the promotion of Child Protection.